City of Wendell...Come, visit and stay awhile - You'll love our small town values!
In the City of Wendell, we are defined less by boundaries on a map than by the sense of shared values our residents hold dear. Small town values, guided growth, preservation of historical, cultural, and natural heritage are just a few of the core principles that make the City of Wendell a wonderful place to call home.

Located on State Highway 55 in West Central MN on the Eastern shores of Lake Agassiz. We are on the Canadian Pacific railroad line, and just 15 miles South of I-94.

Healthy Lawns
August 01, 2019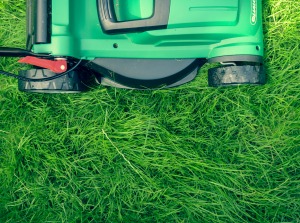 Lush green lawns, bright colorful flower gardens, bountiful vegetable harvests —these add beauty and enjoyment to your home. We all love healthy lawns. What are some good practices that help promote healthy lawns, and conserve our nature resources, such as water? How can you water wisely? Mow wisely?